Elements of a Candle: Fragrance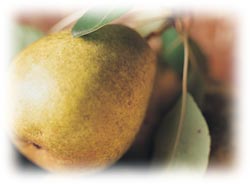 The addition of fragrance to a candle formulation is a common practice in the United States. In fact, an estimated 75 to 80 percent of candles sold in the U.S. are scented. Candle manufacturers work closely with fragrance companies to develop scented formulations that are not only pleasing, but will burn safely and properly.
The aroma from a lighted scented candle is released through the evaporation of the fragrance from the hot wax pool and from the solid candle itself. Like unscented candles, properly-formulated scented candles will primarily produce water vapor and carbon dioxide when burned. The only difference is that a fragrance is also released with a scented candle.
Most scented candles contain a combination of natural and synthetic fragrances These fragrance materials may be derived from essential oils or from synthetic aroma chemicals. A well-made candle will contain only fragrance materials approved for candle use; the addition of fragrance to a candle formulation should be carefully monitored to ensure that the candle will burn cleanly and properly.
Candle manufacturers can select from more than 2,000 aroma chemicals and essential oils to develop scents that are both pleasing to consumers and compatible with candle use. These fragrance materials are safe, high-quality ingredients that are also found in many perfumes, bath soaps, lotions and shampoos.
Various health and safety tests are conducted on the raw fragrance materials that are used in candles and other consumer products. Reputable candle manufacturers use only expertly-formulated fragrances specifically approved for candle use.
For more information on fragrance and candles, see FAQs.